New Products
Range widening: Pressure switches having ¼" thread and product family update
We have introduced also pressure switches size 1/4" which, in the two versions provided, will respectively have the codes:
9000405 (Pressure switch G1/4 2A NO/NC 2 mt. cable)
9000406 (Pressure switch G1/4 2A NO/NC 2 M8 conn.)

At the same time we have made an improving change that also involves the pre-existing codes having size 1/8" (9000401 and 9000402), introducing a technopolymer body and rotary connection with OR under the head.
This modification allows to eliminate the PTFE from the thread, improve the seal and position the item once assembled.
Below you will find the picture of the pre and post modification product.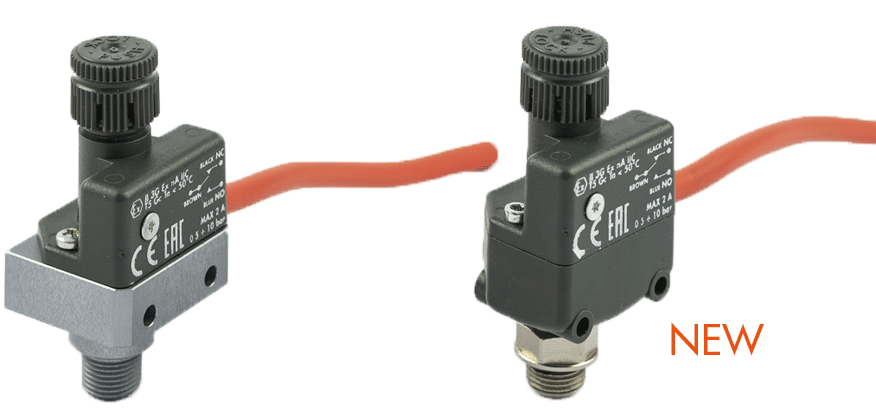 The new versions of the codes 9000401 and 9000402 will be progressively placed on the market when the stocks of the previous ones are sold out.
See product catalog
Buy online