Product news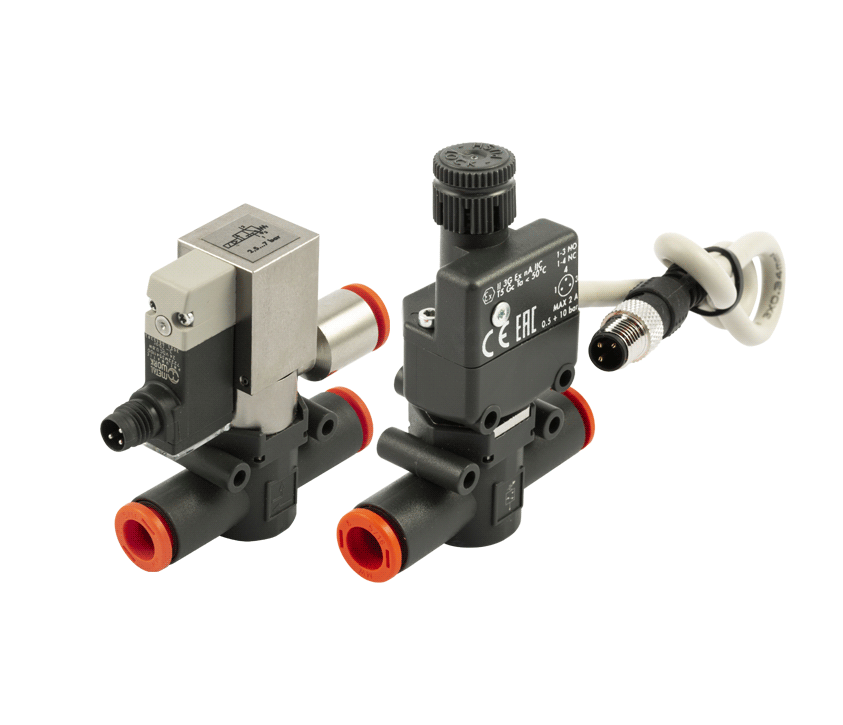 Range widening: Line on Line - Pressure switch Series PRS and SOV L with M8 connector
The LINE ON LINE® family is growing with the introduction of the new pressure switch Series PRS and solenoid valves SOV L with M8 connector.
The Pressure switch PRS is available in the version for pipe-pipe connection (which includes two automatic fittings) or in the version for thread-pipe connection (which includes a nickel-plated brass male thread and an automatic fitting).
It is supplied already assembled and complete with electric cable, to save wiring time.
It is possible to choose between a 2 meter long cable or an M8 connector with a 300 mm long cable. The contact is in exchange, therefore it is possible to have both the normally open and the normally closed signal.
Adjustment is done by means of a knurled knob with push-lock locking system.
The SOV L M8 allow quick and safe electrical connection through the specific connector.
They are available in the 3/2 NC version with silenced or conveyed exhaust and in pipe-pipe or pipe-thread versions.

See catalog In line pressure switch Series PRS L
See catalog In line solenoid valve Series SOV L

Buy online In line pressure switch Series PRS L

Buy online In line solenoid valve Series SOV L